The Eagle Scouts came today and built a new enclosure for the Rainbow Wildlife Rescue's future critters! It was a coming and going, but I think we were around 30 people at one time. The Scouts had managed to get all the material donated (names and companies will follow as soon as they become available to me) and put the new enclosure up within 7 hours!
Here are my favorite photos and a movie of today plus a link to the
COMPLETE ONLINE PHOTO ALBUM
: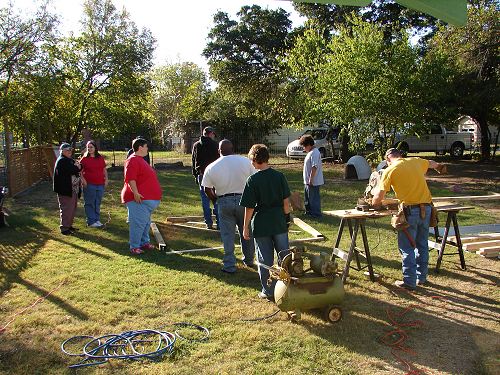 The Boss, watch out!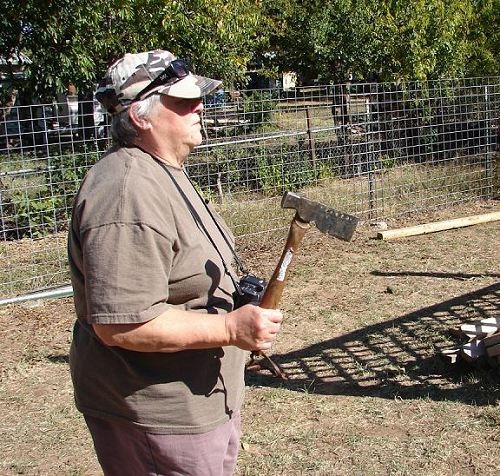 Taking a break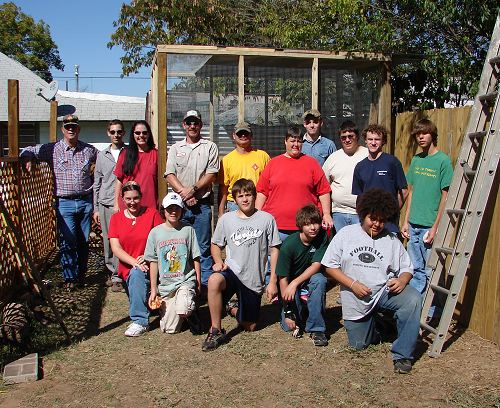 Group Picture


Watch it happening!